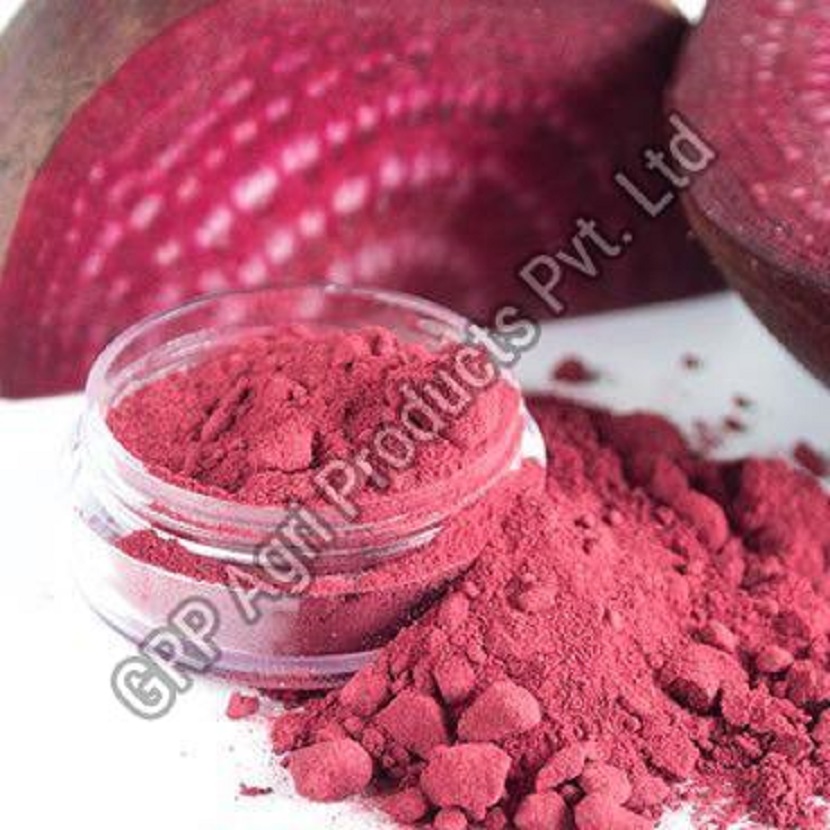 You are already aware of beetroots; from salads to pizzas, you have seen them everywhere. However, you might not be very fond of it, owing to its not-so-delicious taste. But what you might not know is that beetroots are superfoods. It is loaded with various special substances, minerals, vitamins and antioxidants all of which contribute towards a healthy system.
For those who dislike beet, beetroot powder in Guntur is a concentrated form that comes with similar properties. Here are some of the best benefits of using beetroot powder.
Beetroot Powder Benefits that You Didn't Know About
Beetroot powder benefits are similar to beets itself, given how it is a concentrated form of the root vegetable.
They Are Convenient, Versatile and Sustainable
Beets are renewable resources and are the most budget-friendly nutrient source. Besides, beets are a soil-cultivated vegetable that contains minimum to zero organic materials. If you aren't interested in growing beets in your garden. Or if you lack the time of cooking or peel them, then beetroot powder is an excellent way of benefitting from its multiple benefits.
Beetroot power makes beets into a versatile vegetable, which is ideal for smoothies, oatmeal, sauces and baking.
It is Loaded with Vitamins and Minerals
Beets are an amazing nutrient-loaded vegetable that is packed with minerals and vitamins. Beets are a fantastic source of vitamin C, iron, potassium, manganese, folate, etc.
It Can Reduce Your Blood Pressure
Millions of people across the world suffer from high blood pressure problems. This in turn puts them at risk of facing severe health conditions like stroke and heart attack. As per multiple studies, the nitrates present in beets can reduce blood pressure. This is because the produced nitric acid by them inside the body can dilate the blood vessels.
Other studies suggest that eating beetroot powder in Guntur can have a positive impact on systolic blood pressure as well. Owing to this contribution to reducing your blood pressure, they are a must in your high blood pressure diet.
It Can Help You to Make the Most of Your Workout
Want to know what beets and cardio workouts share in common? Both are excellent for your heart. Keep in mind that beets are high in dietary nitrates. The organically occurring nitrates improve mitochondria's efficiency. They are even beneficial when it comes to heart-pumping workouts like aerobics, swimming, cycling and running.
Studies have found that people who consumed beet power witnessed a 16% increase in their oxygen uptake.
It Can Help You in Your Weight Loss Journey
An indirect advantage of consuming beetroot powder is that it helps support weight loss. Since beets are high-volume food, they are packed with water. However, despite that, they are low in fat and calories. This helps you feel fuller for the long haul besides curbing your frequent cravings.
Beets also comprise moderate protein amounts, which keep you full throughout the day and prevent you from craving sugar.
It Enhances Brain Power
Brains begin to deteriorate over time, but did you ever think about its reason? Natural memory loss and problems like dementia occur because of reduced oxygen and blood circulation. This is why beetroot power is just what you need to promote excellent brain health. The nitrates present in the beet powder can stimulate the brain's blood vessels. Thereby they promote better oxygen and blood supplies.
It Can Be of Great Help in Fight Erectile Dysfunction
Various anecdotes suggest that beetroot powder in Guntur can help fix erectile dysfunction. Since erectile dysfunction results in high blood pressure and because beets powder can reduce the same. There are chances that it can manage your ED problems indirectly.
It is Ideal for Everyday Use
Imagine the hassle involved in grinding beets, chopping the same or even peeling them for hours. If this sounds impossible for you, then switch to beetroot powder in Guntur right away. Beetroot powder is like an instant drink. Just mix a tablespoon of it and mix it with water.
It Boosts Your Athletic Performance
Athletes swear by beets since they are the most delicious way of having nitrates. Apart from stimulating healthy blood flow, nitrates can also promote better blood flow across the body. This also includes the muscles and respiratory system. Nitrates can support the source of cells'energy, mitochondria.
They Battle Out Inflammation
Chronic inflammation can trigger a variety of conditions and symptoms across your body like body aches, fatigue, digestive problems, etc. One of the primary benefits of beetroot power is that it can rule out inflammation because of its pink colour. Betalain, the pigment present in the beetroot can help your body to fight inflammation.
They Promote Liver Health
Your liver is the one that helps more than 500 different bodily functions to work smoothly. To summarize, the liver helps to eliminate toxins to maintain a healthy body system. The betalain present in beets works as the most efficient tool to detoxify your liver for seamless functioning.
Besides, betalain also promotes healthy bile production so it can maintain optimum liver functioning.
Why Choose Beets Powder Over the Root Vegetable?
The beet powder contains all the phytonutrients and superfoods that our regular diets lack. The more beet power you include in your diet, the more you promote vascular elasticity and healthy blood supply. This gives way to healthy blood pressure besides reducing oxidative damage resulting from free radicals. Additionally, it also supports healthy skin and healthy fat metabolism.
One scoop of beet power is enough to give you the daily dose of energy you need. Besides, it can also help you experience radiant and clear skin, and better blood flow and circulation. Every scoop of beet powder contains a polyphenol-rich mixture of red superfoods.
Beetroot powder in Guntur is the easiest way of consuming beets, as you can add them to various dishes. Unlike beets, the powder is a concentrated form that can help you eat it every day. Beetroot powder is budget-friendly as well. The powder works excellently well for people facing the above-mentioned health concerns.